Manage your calendar
The platform allows users to integrate with the user's Outlook mail account to show the interview event in your personal calendar. The calendar integration can be done by the following steps:
Step 1:
From the platform, click on the User icon at the upper right corner, then select the Personal Settings tab.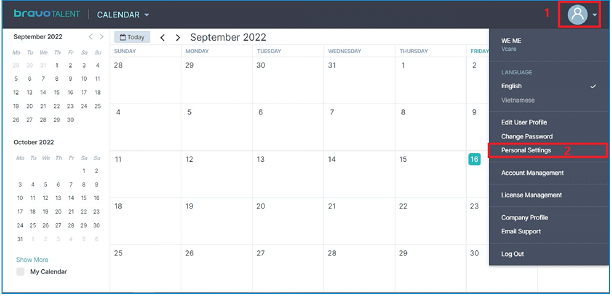 Step 2:
Connect your email account by selecting one of the email types below. In this case, we show Office 365 Calendar.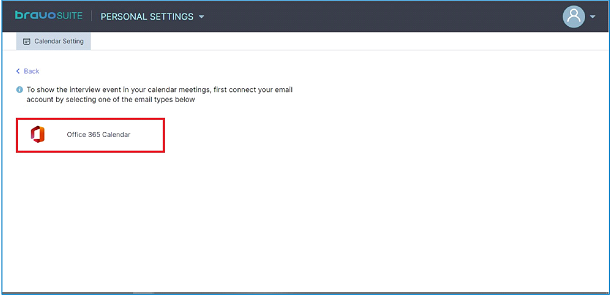 Step 3:
Sign in to your Microsoft account and approve the sign-in request. Then, your calendar will be integrated.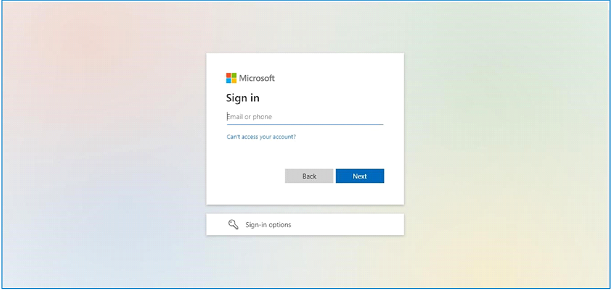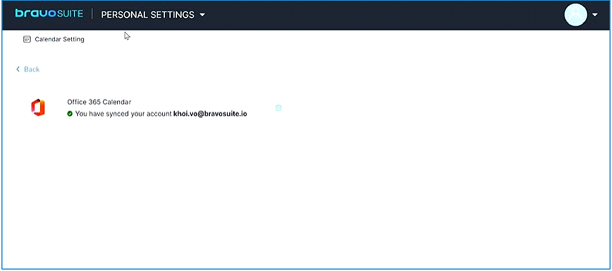 After the integration when an interview is scheduled, updated, or cancelled in the bravoTALENT platform, an e-mail message is sent to selected attendees and the meeting information is automatically synced to their Outlook calendar.

Products Feedback
We'd love to hear from you
Use this form to send us your comments.
* Indicates required field.