Create a new template
The Create Template window appears, here you will enter the template name and type.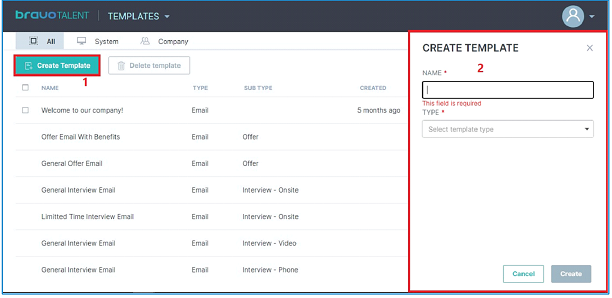 There are three types of templates, according to the template's purpose:
Job details
Email
Interview Prep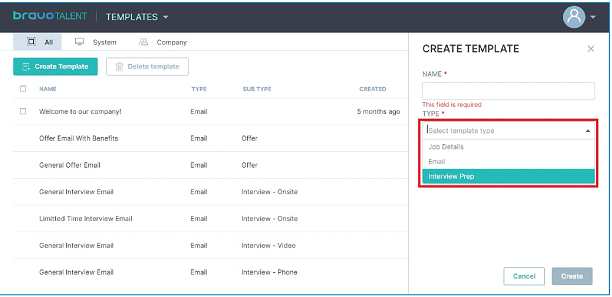 Products Feedback
We'd love to hear from you
Use this form to send us your comments.
* Indicates required field.