How to advertise a job
This section will show you how to advertise a job posting.
Step 1:
From the bravoTALENT Job's Page, click on a job in the table to enter the Overview page.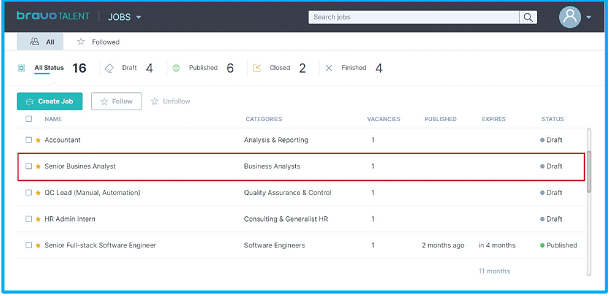 Next, click on the Job Ad button

Step 2:
Here, the user can edit and add information to the job posting.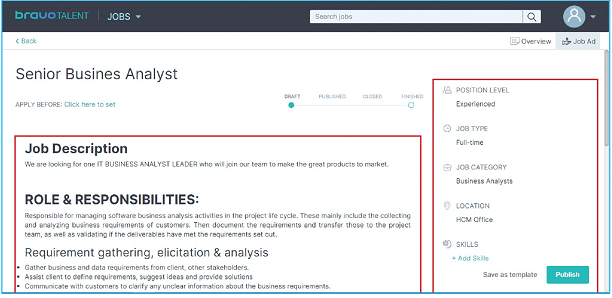 Step 3:
Next, select "Click here to set" to set a due date for job posting.
Publish the job to the Talent job board by click on Publish button.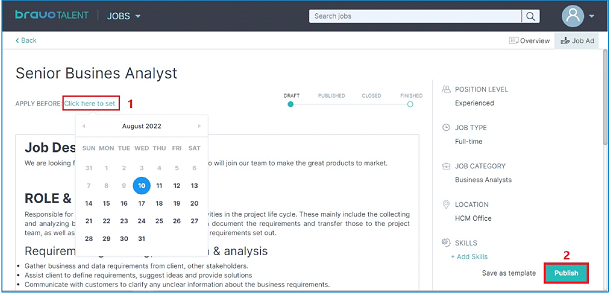 Products Feedback
We'd love to hear from you
Use this form to send us your comments.
* Indicates required field.