Manage jobs
In this section, you will learn everything about how to manage created jobs on the bravoTALENT Job's page.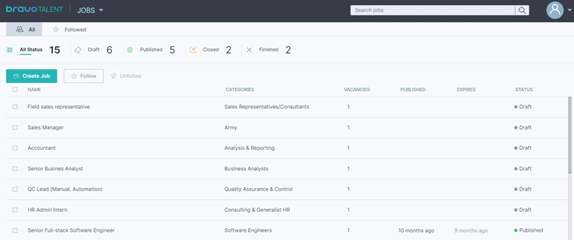 Job list
All created job posts will be listed on the bravoTALENT jobs' page.
Each job posting's information is briefly displayed into these headings:
Name: job title
Categories: job industry
Vacancy: the number of candidates that need to be hired
The time published and expired: duration time of the job posting
Status: the current state of the job posting (Draft/Publish/Closed/Finished)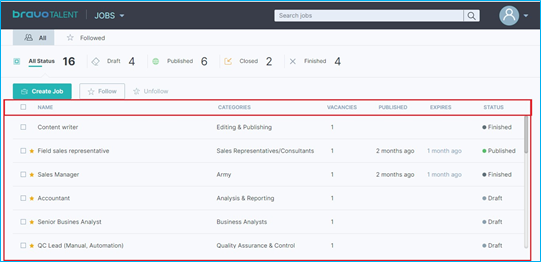 Search jobs
Jobs can be searched for in 2 ways:
Search function on the top right of the page for all jobs.
Job posting filtered by status categories: Draft, Published, Closed, Finished.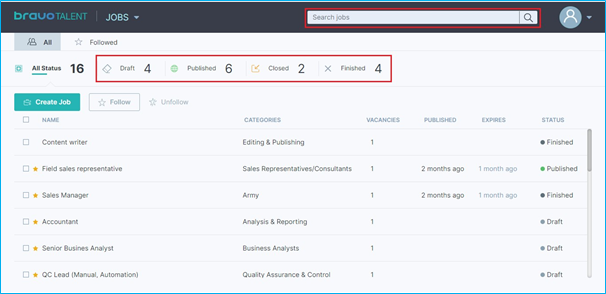 Products Feedback
We'd love to hear from you
Use this form to send us your comments.
* Indicates required field.