Recruitment report
Teams can receive insights of the recruitment data and visualize this data into dashboards and reports. The hiring team will be able to export insightful data reports for management to understand processes and drive growth.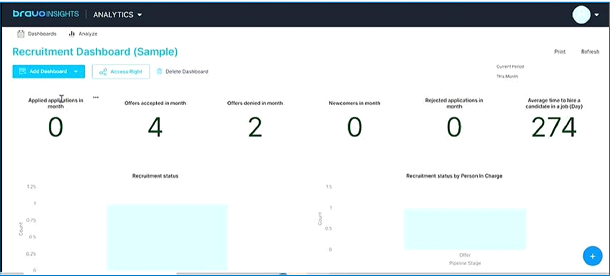 This function allows the recruitment process to be displayed as data visualization for reporting and it also helps the hiring team to keep track and their past and present processes.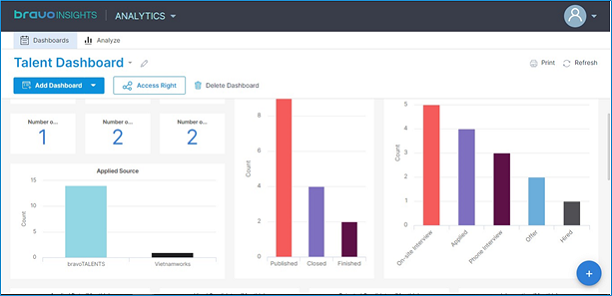 The bravoINSIGHTS platform is required to access to fully use this function. The details of this platform's features are described in the bravoINSIGHTS User Guide.

Products Feedback
We'd love to hear from you
Use this form to send us your comments.
* Indicates required field.