Rejecting Candidate
Candidates who did not match the job criteria or expectations can be rejected by following these simple steps
Step 1:
Select the rejecting candidate from Candidate list, then click on the Reject icon.
Step 2:
Reject candidate pop-up page will appear, here you will enter the reasons to reject the candidate.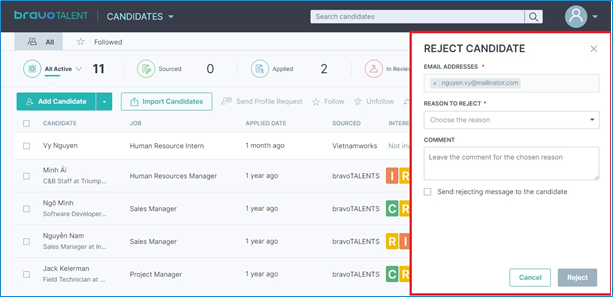 The system also offers some default rejecting options.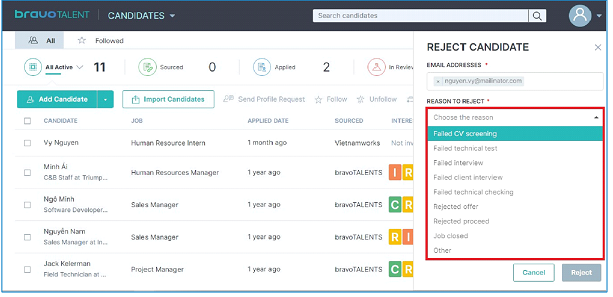 To reject the candidate and notify them, click Send rejecting message to the candidate. Then you can either enter a new message or keep the available template.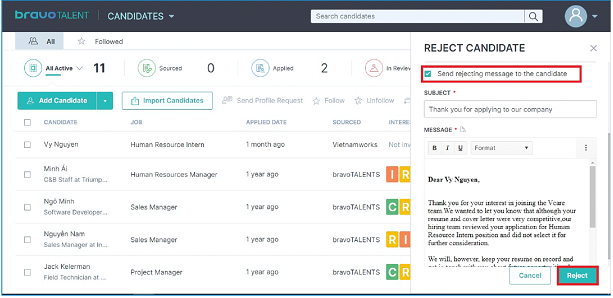 Finally, click on the Reject button to complete the process and send the message.

Products Feedback
We'd love to hear from you
Use this form to send us your comments.
* Indicates required field.