Introduction to the bravoTALENT Template's page
You don't need to create new documents for each recruitment stage, our platform offers some sample templates available in the system to help simplify and automate tasks.
The bravoTALENT templates' page is a list containing sample templates. Users can use the available templates (interview invitation, thank you letter, offer letter...) to automate workflows.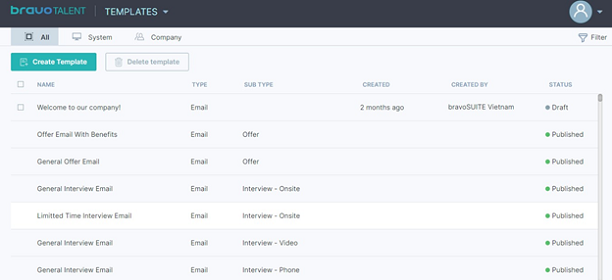 Products Feedback
We'd love to hear from you
Use this form to send us your comments.
* Indicates required field.